Kick off the event "Diner En Blanc" with two professional TV host Gan Jiang Han and Lynn Lim. These two hosts have known with their perfect pronunciation in Mandarin as Malaysian, lovely, energetic and professional image, it definitely let the attendees felt warmly welcomed to Malaysia. And, surprisingly, this was their first time worked together as host; the chemical within them was shockingly over the expectation.
Spending this pleasant evening with one of Malaysia's most influential celebrities Michael Wong, the most anticipated part is his singing. Known as the prince of love songs, Michael sang his most significant songs such as "约定","勇气","第一次","童话" and it brought the audience back to the memory lane..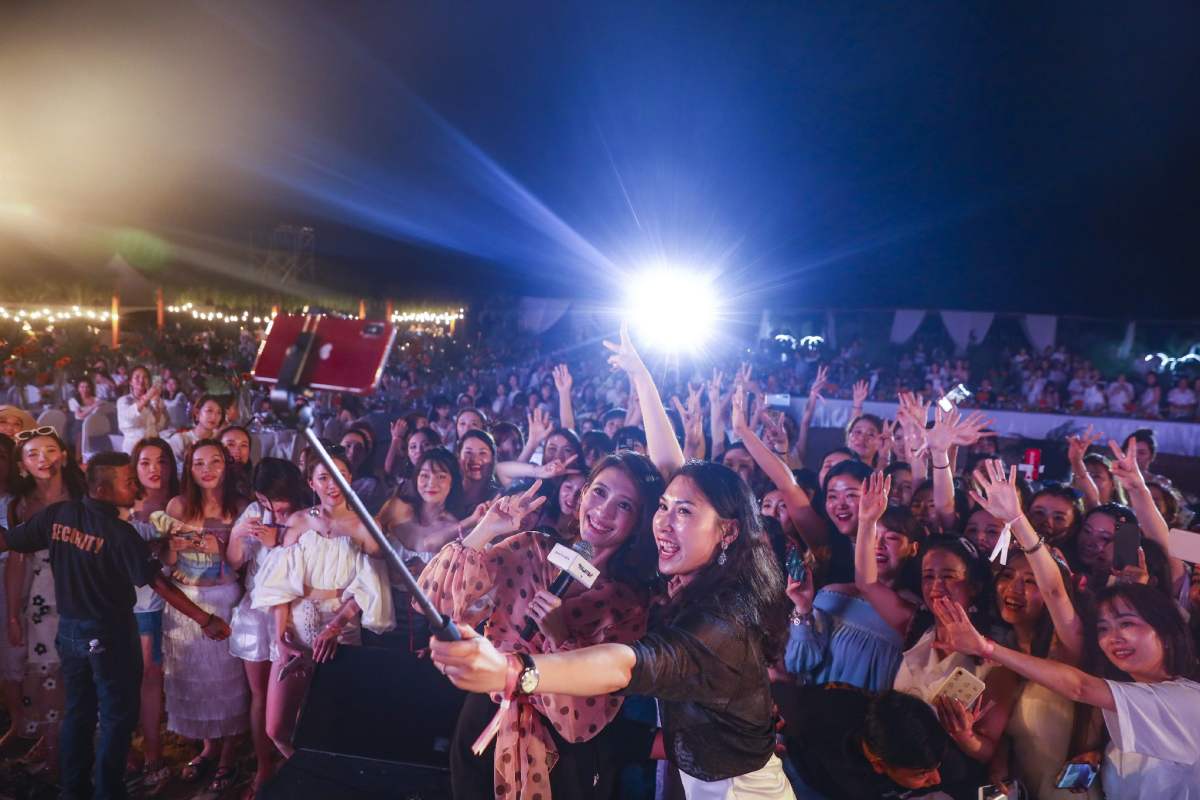 Another eye-catcher celebrity is the Queen of Asian Golden Melody, Penny Tai who built up her own fame as a singer-songwriter has brought her original song like"你要的爱", "怎样", "街角的幸福", "野蔷薇" and her appearance attracted countless cheers at the scene. Her tender singing accompanied the sea breeze into the hearts of the audience.
Nonetheless, there was a live band in the midst of the event to keep the cheerful tunes. The live band was led by a singer from "The voice of China" top 12 from Harlem Team, continues the excitement and vitality of the event, while guests were enjoying the frosty dinner.
As one of the most professional event planner in Malaysia, we can bring you an unprecedented one-stop entertainment service solution. From small scale to big scale event, we will no doubt to bring you the most exquisite event scene! If you also want to organize such a wonderful event, it is our pleasure to have a chance to fulfil all your entertainment needs.
For any inquiries / bookings of Celebrities, please contact us at:
(o) +603-7932 1001
(e) This email address is being protected from spambots. You need JavaScript enabled to view it.